*©1293 ROSEBURG PEACH ORCHARD
Colorful Southern Oregon Autumn Painterly Photo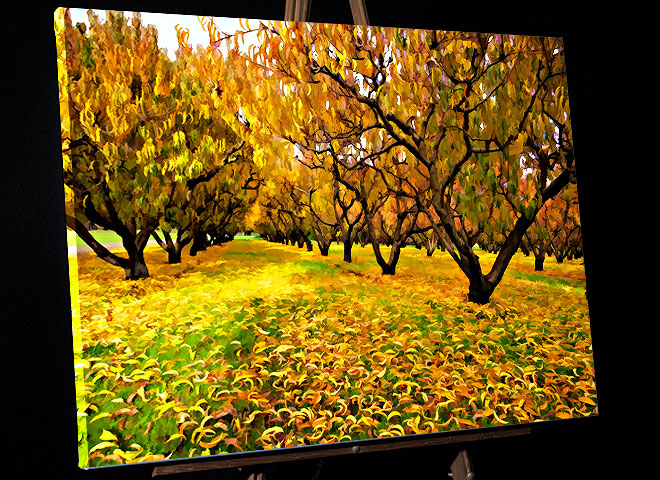 This Painterly Photo, seen on the artists easel, was started as a soutern Oregon photograph. "The Roseburg Peach orchard" is a testimony to Oregon's productive agricultural land.


Choose from 16x22, 22x30, 26x36 Gallery wrap canvas on 1" stretcher frame with domestic shipping included.
Instantly Ready to hang in two weeks!!
Any questions? - Email Paul

Click
here for more information about canvas treatment.
Return to Gallery 67
Paul and Marilyn Peck

P.O. Box 1333
Sherwood, Oregon
97140-1333
*Copyright 2013
Strength in Perspective
All Rights Reserved

Last Updated 2-16-2017