Applegate River Valley-Ruch Oregon
©1109 Fishing the Applegate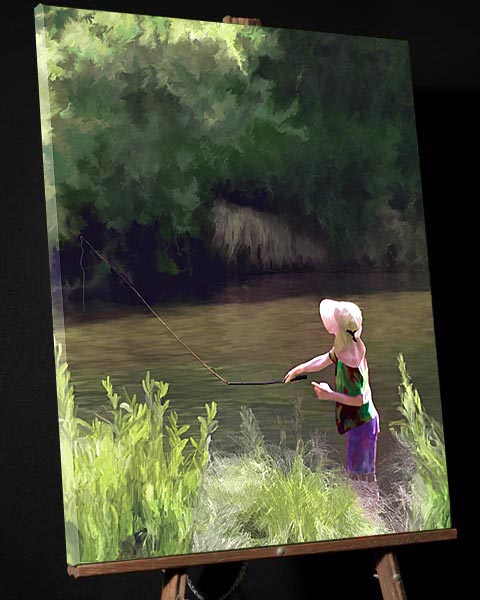 Return to Gallery 42c
Canvas makes a very attractive hanging!

This canvas Painterly Photo of a child fishing on the Applegate River near Ruch, OR has unique texture, strong color with high detail... The stretched image is lightweight and easy to hang or move to a new location as needed. Shipping costs are less than a matted picture framed under glass. AND you can get them wood framed or gallery wrapped!

We spray the finished canvas multiple times with durable UV protection and hand brush with a tough lacquer to make it water & fingerprint resistant. Click here for more information about canvas treatment.


Here are prices for Gallery wrap canvas on 1" stretcher frame.
Instantly Ready to hang !!

For other options...Email Marilyn Peck or call Paul 503-625-7937


Paul and Marilyn Peck

P.O. Box 1333
Sherwood, Oregon
97140-1333
Copyright 2004
Strength in Perspective
All Rights Reserved

Last Updated 11-9-2016