Montana Yellowstone National Park
The Gallatin Hills Closeup Pictures
You first meet the Gallatin Hills when you enter Yellowstone National Park. This picture's texture enhances the feeling of being in this serene area.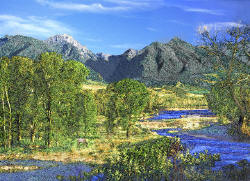 Gallatin Hills picture is dazzling at large sizes!
Click on the image below to fully appreciate the style of this image. I guarantee you will love it. The greens and blues absolutely bathe you in calm.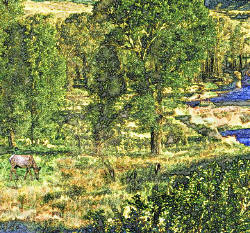 Take me back to Incredible Yellowstone.

Paul and Marilyn Peck



P.O. Box 1333
Sherwood, Oregon
97140-1333




Copyright 1998
Strength in Perspective
All Rights Reserved


Last Updated 2-16-2017